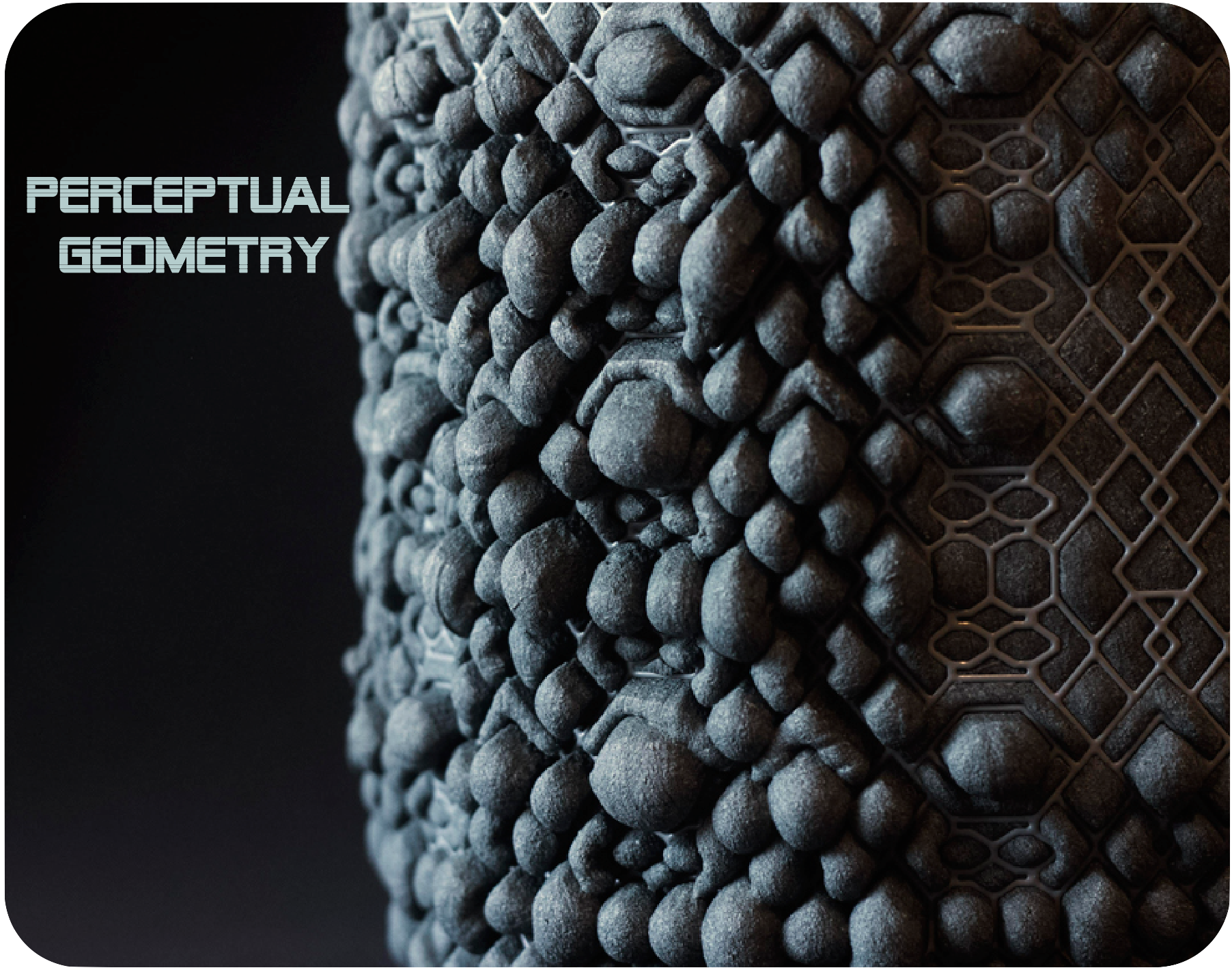 Perceptual geometry is the study of the relationship of objects with in the space.

The design challenge was to design physical products inspired by the automotive industry.
• The
perception of the product as it curves around the body
• Users' need for the 
product to move

and achieve the agility of their bodies, with no restrictions/injuries
​​​​​​​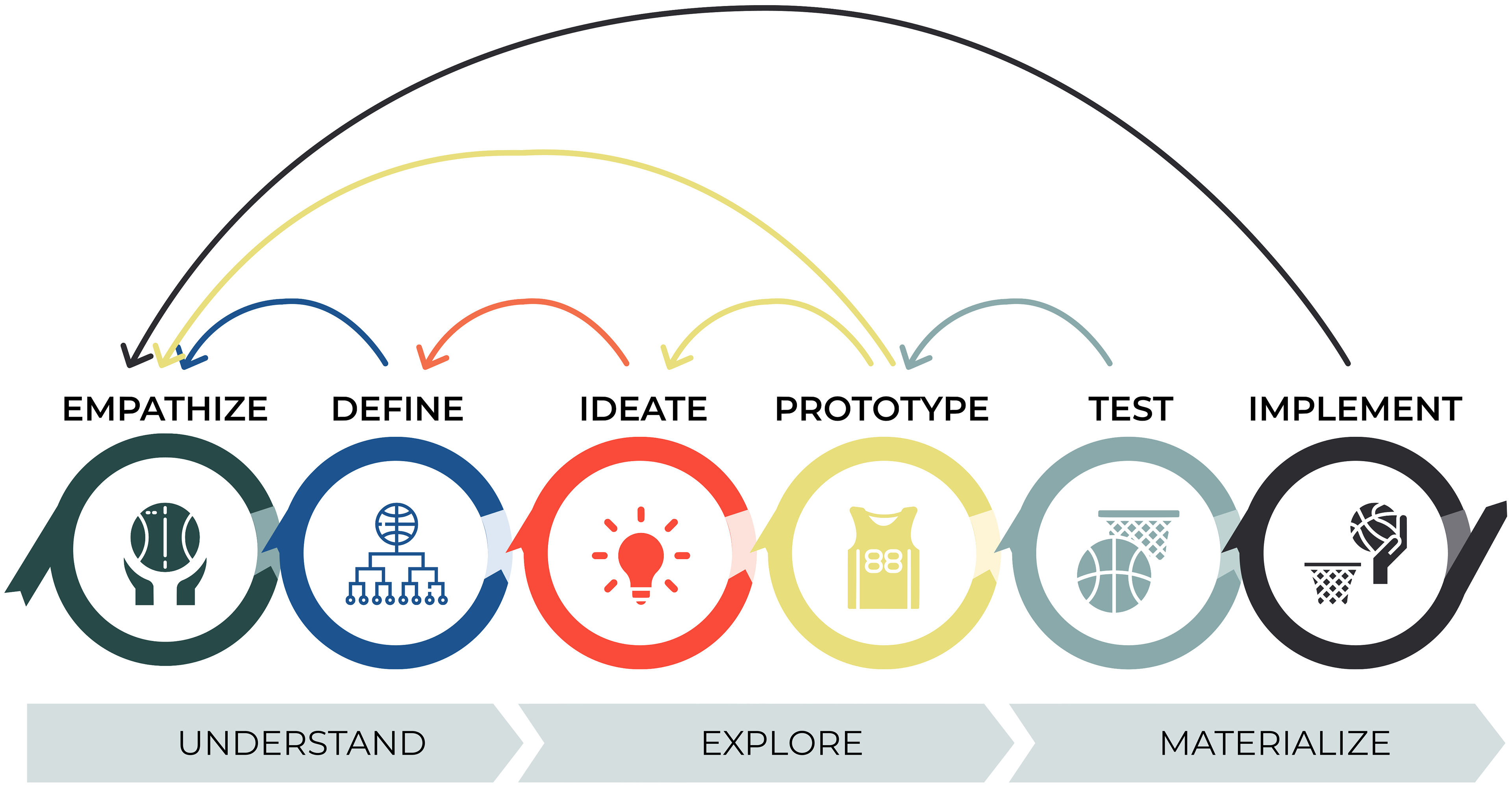 The basketball shooter was looking for a
new lens
for their product gear. By integrating perceptual geometry, there was an interest in what happens when
the eye has the viewer travel from the front to back.

Design process & inspiration
The Tesla and BMW Think cars were the sources of inspiration. 
As cars respond to
sensory recognition, 
I designed products 
to respond to the users'
needs.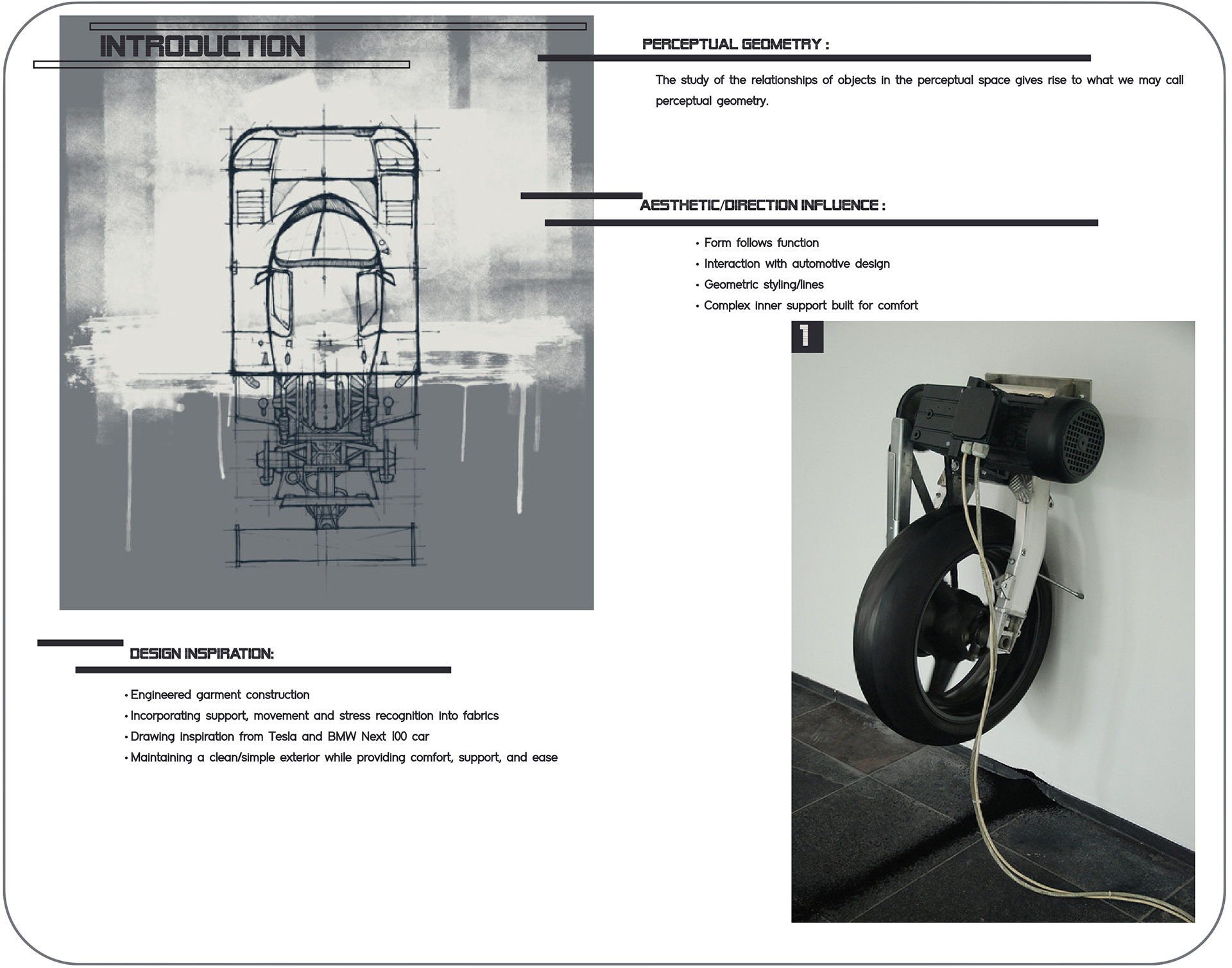 •
Maintaining a clean/simple
exterior while providing
comfort, support, and ease
• Fabrics 
react to the movement of the body
and signal when to
warm up
the users' muscles or
cool off

The free throw hypothesis
The product would detect the athlete's body temperature, which would help the users 
avoid muscle injury.
• Seamless ingenuity for
comfort and ease of movement
• Blurring the lines of front to back
, for a
continuous
clean aesthetic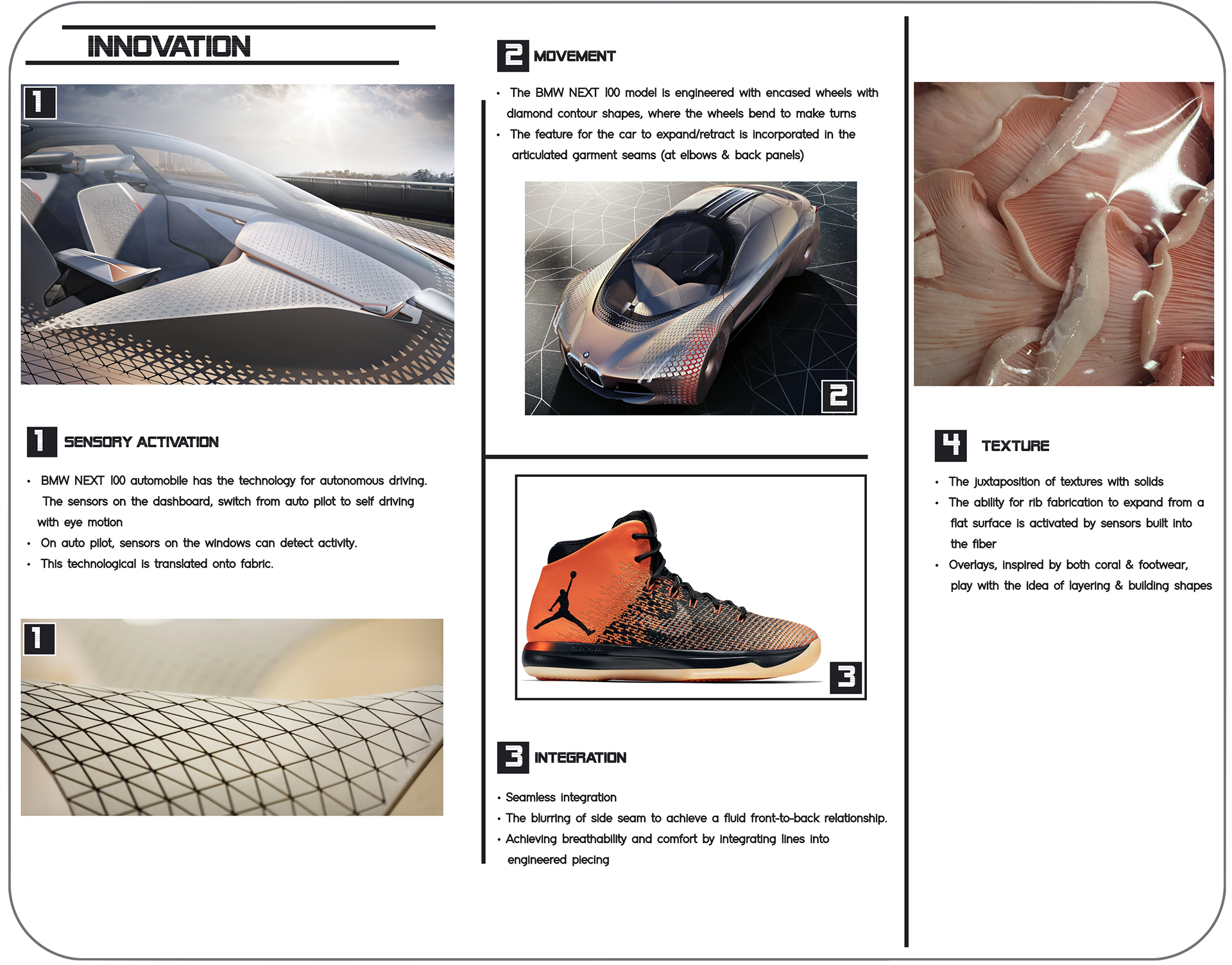 The design direction was
stealth
, organic, and futuristic while keeping with the
automotive inspiration.
The
color strategy
was
tight and focused
.
• Brand recognition
,
agile
, and functional
• Relatable
, determined,
legendary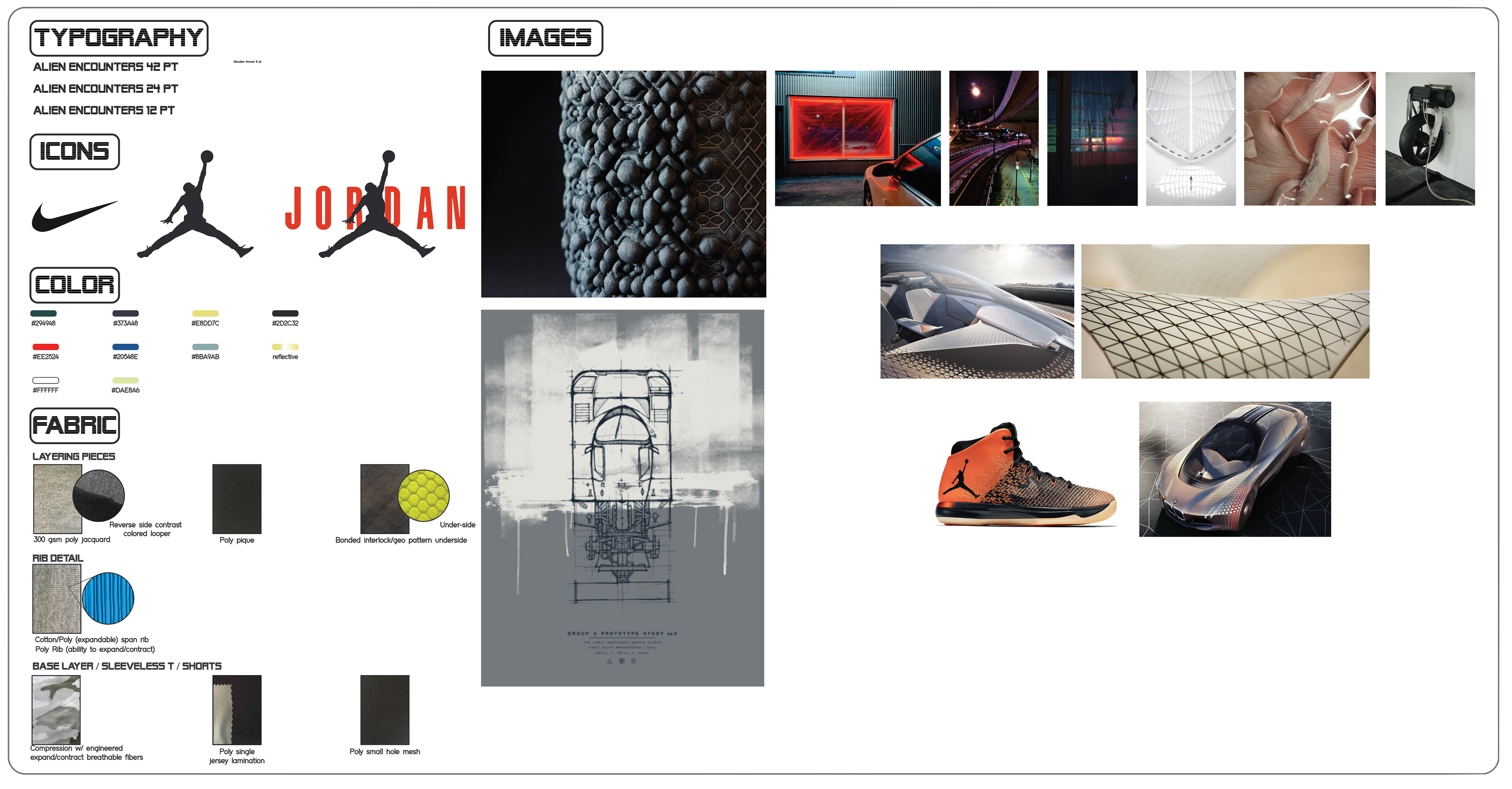 Reflection & takeaways on the game
This
Nike
project pushed my
critical, innovation, and creative thinking skills
. As the designer,

I p

laced myself as the user and experienced their needs.
• Addressing the athletes' needs 
• Designed physical product that avoided muscle injuries